Thursday, April 14, 2016
52@52 Week 37
I went out at lunch time yesterday with the Travelwide and went to the Leonardo marina. I noticed this house at the time. But the light was wrong, so I went back after work, around 5:30.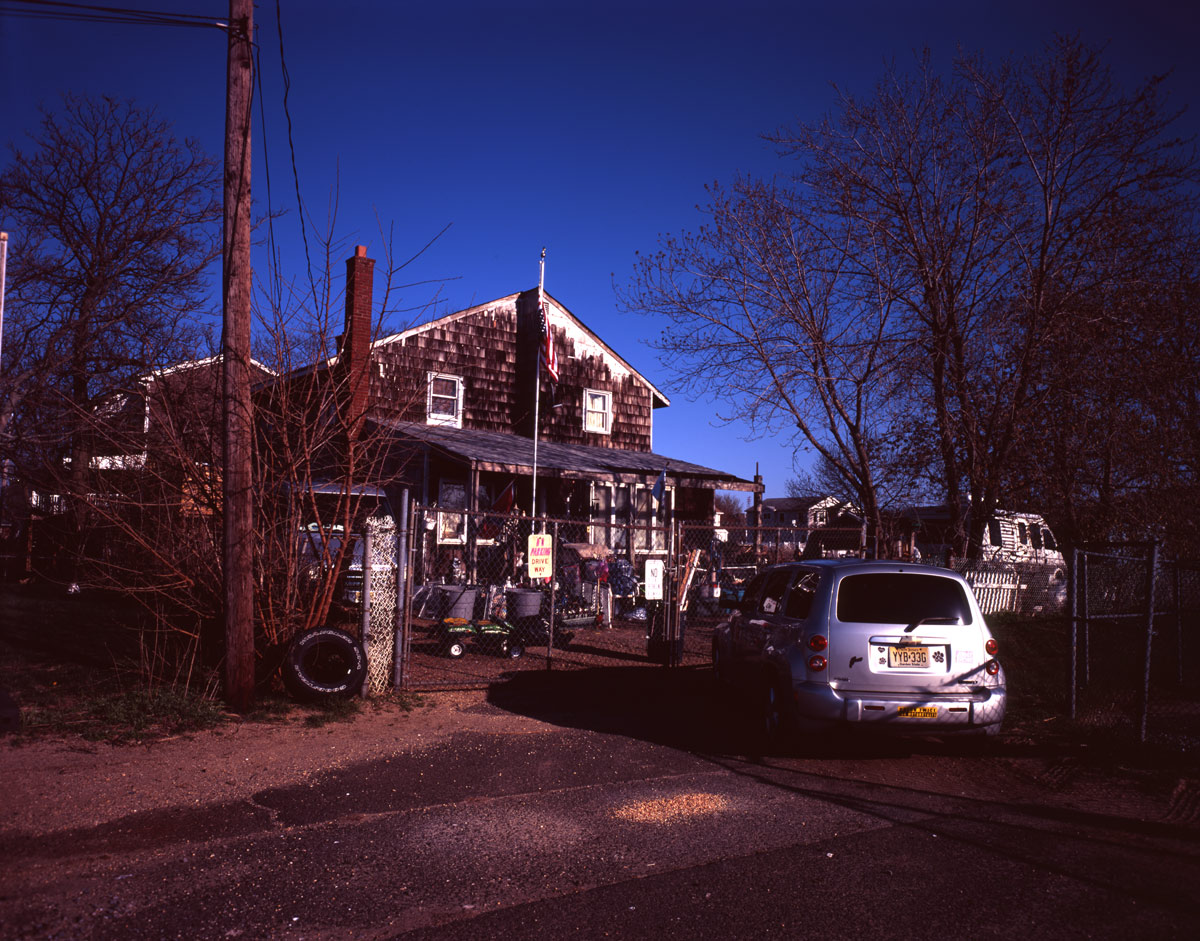 I'll probably have to go back to do this subject justice. When I saw it at lunch, the flags were unfurled in the wind, and you could see what made them distinctive; the US flag was upside down, and there is a Confederate flag at porch level. I don't think you can see that clearly in this shot. You also can't read the No Trespassing sign, and don' get the sense of chaos from the yard. Maybe I didn't get close enough. The wind being wrong kind of made that moot. I'll go back to try to get this right. Maybe. It's kind of a scary place. The marina wasn't very picturesque otherwise at this time of year. Very few boats in the water right now, unlike Belford, which is for working boats instead of pleasure boats.
Just like last week, self-developed Velvia 100. Last week, I rated it at ISO 50 and it still came out underexposed. This week I rated it at 100 and it was worse. My spot meter is still broken, so I'm using my iPhone as a meter. It hasn't been a problem on other shots, which give me histograms of perfect exposures when I scan, but for Velvia, it doesn't work so well. Next time I'll bracket the other way. Took me a while to get the hang of Kodachrome, too, when I was shooting it.
Posted at 2:12 AM
Note: I'm tired of clearing the spam from my comments, so comments are no longer accepted.
This site is copyright © 2002-2023, Ralph Brandi.