Thursday, September 10, 2015
52@52 Week 6
Took the Pentax K1000 out this week. Thought I had fixed the light leak in the camera. Was wrong. Oops. Loaded it with a roll of Adox KB14, expired in 1977. Rare film, later sold as Efke 25, one of my favorite films. Oh well, at least I have one more roll I can use in a camera that works properly. Live and learn. I was able to salvage a few shots from the roll, including this shot of the biergarten in Asbury Park last week. We were on vacation last week. Didn't go anywhere, but visited some of our favorite places in our area of the Jersey Shore. We went to the biergarten twice. I love this place; they've gone to great lengths to make it feel just like the biergartens I've been to in southern Germany. I think it works pretty well; I'm not generally a fan of things that pretend to be something else, but this place is an exception. I think the biggest thing I took from growing up as a punk rocker was the importance of authenticity (proto-hipster culture, I guess), and even though this is fake, it's such a good fake that it hits the right buttons for me. Plus the beer is really good.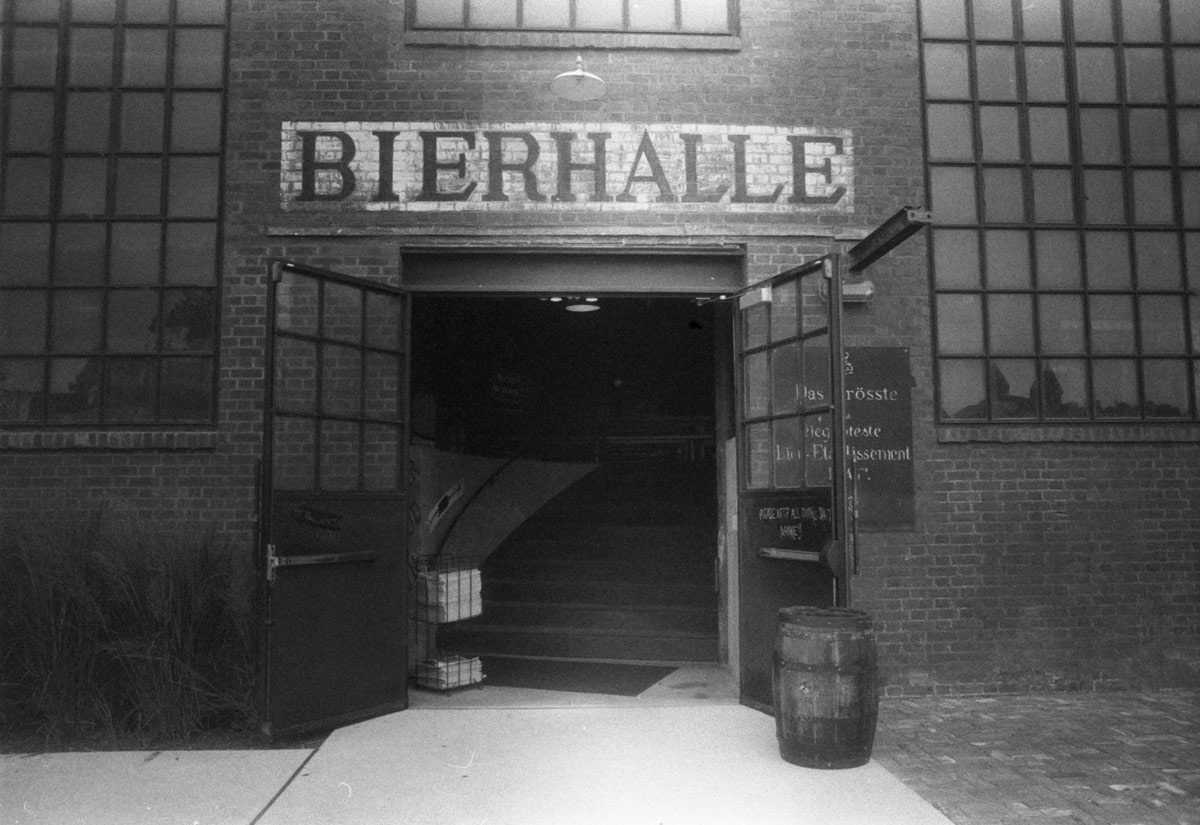 Posted at 4:35 AM
Note: I'm tired of clearing the spam from my comments, so comments are no longer accepted.
This site is copyright © 2002-2023, Ralph Brandi.