Thursday, September 17, 2015
52@52 Week 7
For week 7 of my 52 week project, I took my Calumet CC-401 4×5 view camera out to Belford Harbor, again loaded with New55 instant film from the New55 Project. I headed out right after I got home from work to try to capture the light of the golden hour. It's starting to get a little late in the season to do that with my commute.
The camera here was the same as last time, a Calumet CC-401 View Camera. The lens is a Schneider-Kreuznach Symmar-S 210mm lens in a Copal shutter. I shot the New55 film at ISO 100. The shutter was set to f/22 and 1/15 of a second. The film was processed in a Polaroid 545i holder/processor and left to develop for the prescribed four minutes; the negative was then fixed in Photographer's Formulary TD-4 fixer and washed for ten minutes, then scanned in an Epson 4990 scanner. Pretty much the same as last time, in other words.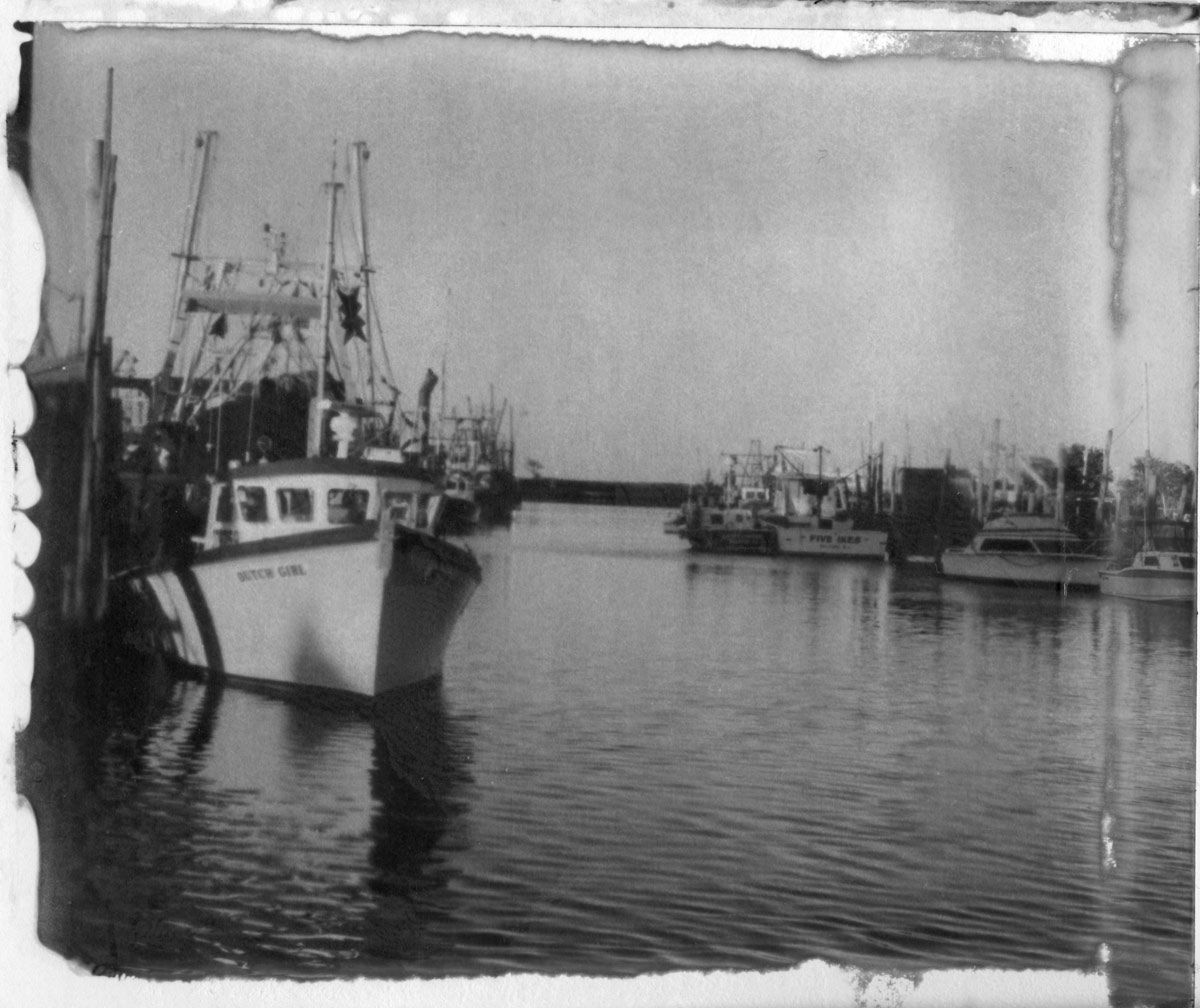 The print this time is kind of odd. It looks out of focus across the entire shot. I know I focused carefully, particularly on the name of the Dutch Girl, which was the best-lit ship in the harbor.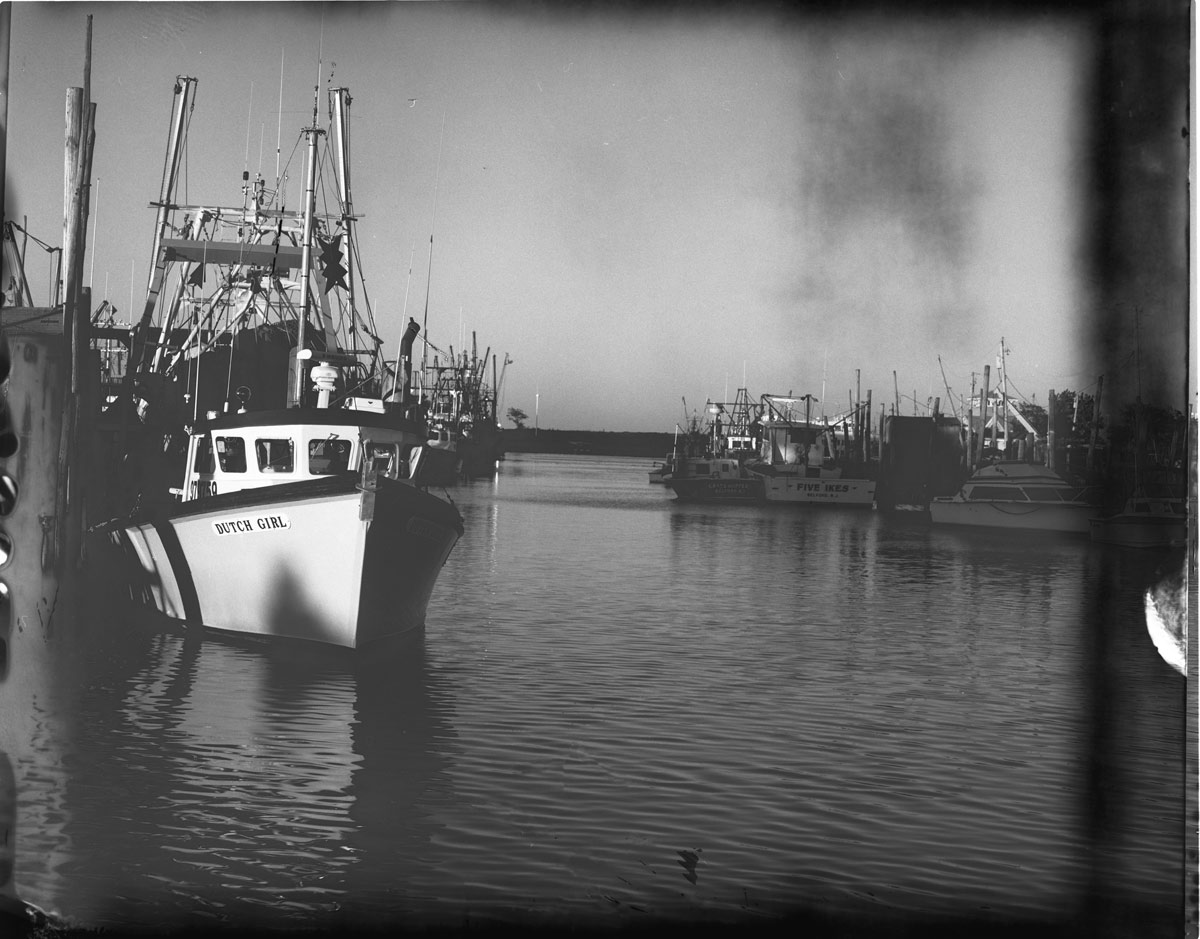 The negative shows that I did in fact have the shot in focus. So I'm not sure why the print looks the way it does. Odd. I learned that I have to be particularly careful with the negatives when they're in the fixer, though. I managed to scratch it up pretty badly. I patched most of them in the scanning, but I can't really use the negative to print. Oh well. I guess that gives me an opportunity to go to the location again and get a shot that I don't destroy through my own incompetence.
Posted at 1:53 PM
Note: I'm tired of clearing the spam from my comments, so comments are no longer accepted.
This site is copyright © 2002-2023, Ralph Brandi.