Thursday, September 24, 2015
52@52 Week 8
We went down the shore last weekend to Cape May and Stone Harbor for the day. We stumbled across not one, but two craft beer festivals (and yet, I didn't have a single beer while we were there). I brought my tiny Rollei 35 B, loaded with bulk-rolled ORWO UN-54+, a black & white cinema film made by the descendent company of branch of Agfa that landed in East Germany. I forgot that the camera messes up whenever I unextend the extended lens; it lets light in, totally overexposing whatever that shot was. I lost half my shots that way. Bleah. I got a few reasonably nice ones. Not totally thrilled with any of them, but this is one of the better ones, from downtown Stone Harbor.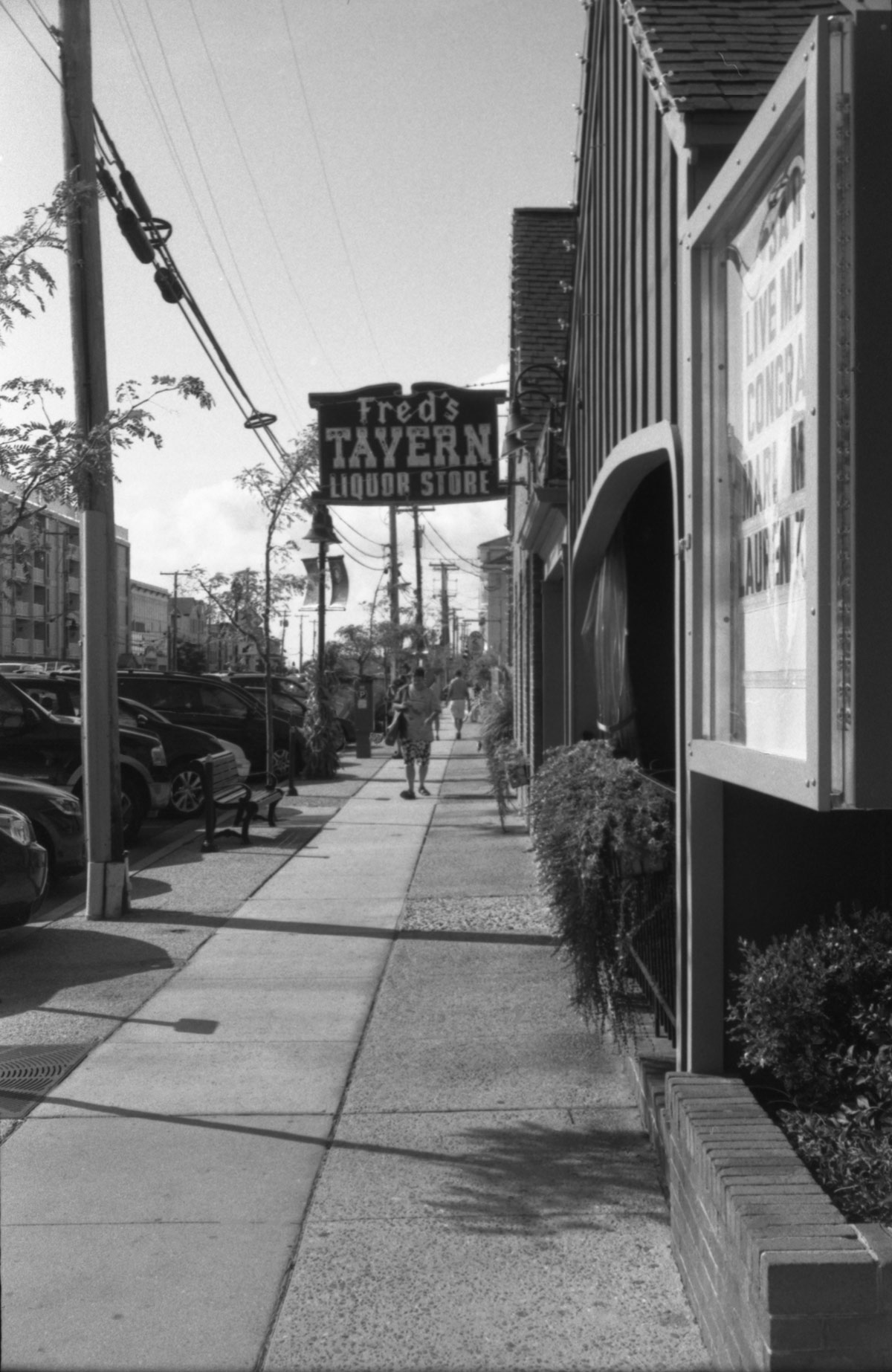 Posted at 4:39 PM
Note: I'm tired of clearing the spam from my comments, so comments are no longer accepted.
This site is copyright © 2002-2023, Ralph Brandi.