Sunday, December 5, 2004
Trolley tour day in St. Augustine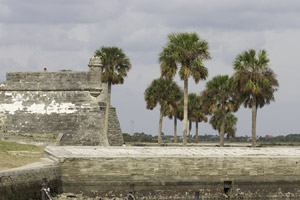 I've posted more photos from our trip to Florida last week. We started Monday by taking a trolley tour of St. Augustine with my parents. The tour was interesting. Unfortunately, the seats on the trolley were not very comfortable; we recommend that you choose the type of trolley you use to tour St. Augustine very carefully.
After taking the tour, we went downtown for a while. We didn't stay long, thanks to the after effects of the trolley ride, but I got a few photos before we drove back to my parents' condo and collapsed.
Posted at 12:05 AM
Note: I'm tired of clearing the spam from my comments, so comments are no longer accepted.
This site is copyright © 2002-2023, Ralph Brandi.