Thursday, May 5, 2016
52@52 Week 40
May the Fourth be with you.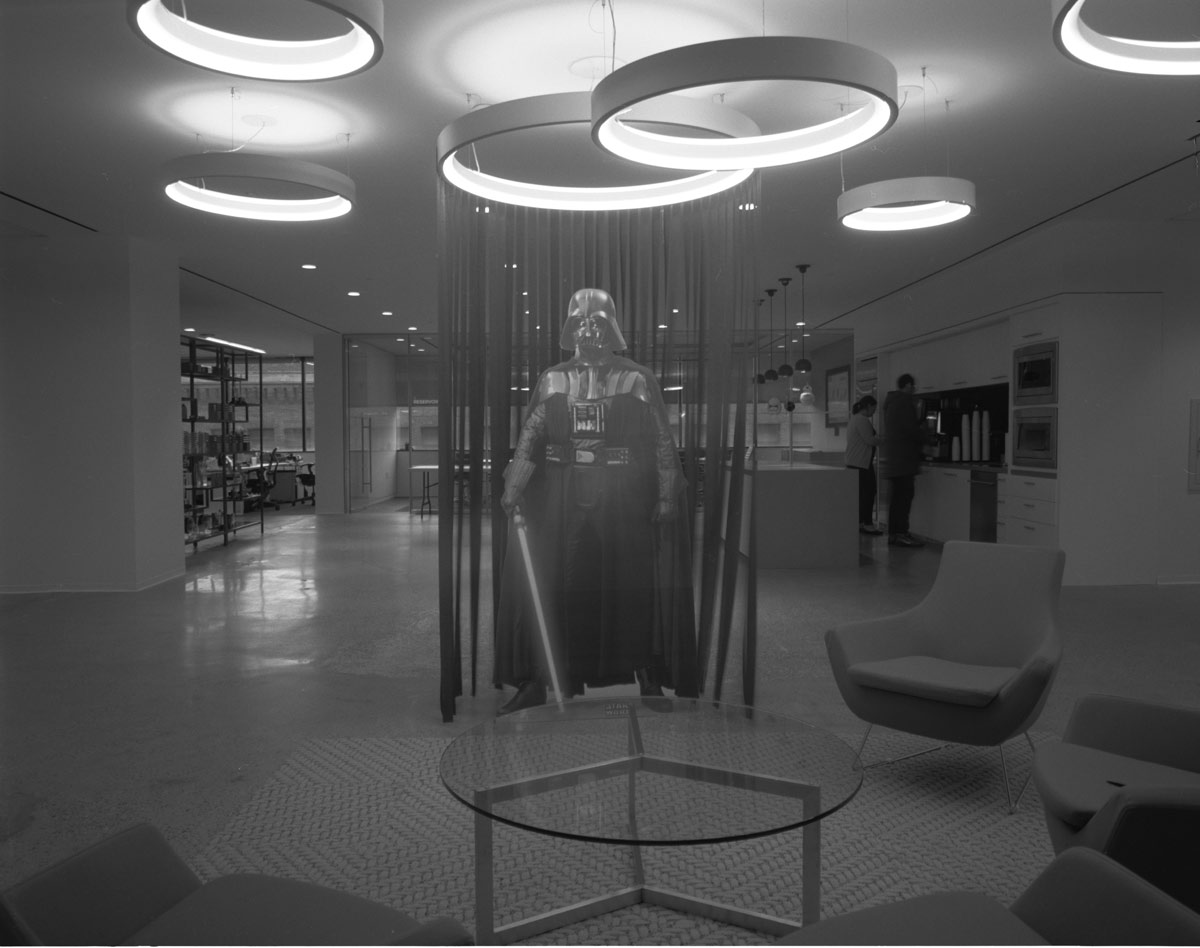 I work with a bunch of geeks. We have a mannequin dressed up as a storm trooper in the office, but for this pun-filled day, they brought in a bunch of cardboard cutouts.
I have been very busy with work lately. My new project is run out of the west coast, and has daily status meetings at lunch time, so I don't have an opportunity to get out and about at lunch like I used to. So I brought the Travelwide to work yesterday, and when I saw the tableaus go up, I figured I would shoot it, especially since I hadn't shot anything else this week.
I keep a tripod in the office, which came in handy for this. I shot this on Tri-X TXP 320, f/22 at 1 second. I didn't have a cable release, so I couldn't go any longer than that, since the only shutter speed longer than 1 second on my shutter is bulb.
Posted at 2:30 PM
Note: I'm tired of clearing the spam from my comments, so comments are no longer accepted.
This site is copyright © 2002-2023, Ralph Brandi.