Thursday, November 12, 2015
52@52 Week 15
We went to Cincinnati last weekend to see one of our favorite bands, the Ass Ponys. They broke up about 10 years ago, and last weekend, they got back together and played a couple of concerts. Added bonus: getting to hang out with our friend Shirley!
We stayed across the river in Covington, Kentucky. Laura and I spent some time wandering around Covington and next-door Newport. Newport seems to be the more, um, downscale of the two cities. I noticed this go-go club with a cool neon sign, the Brass Ass. Looks like maybe the dancers can get their outfits next door.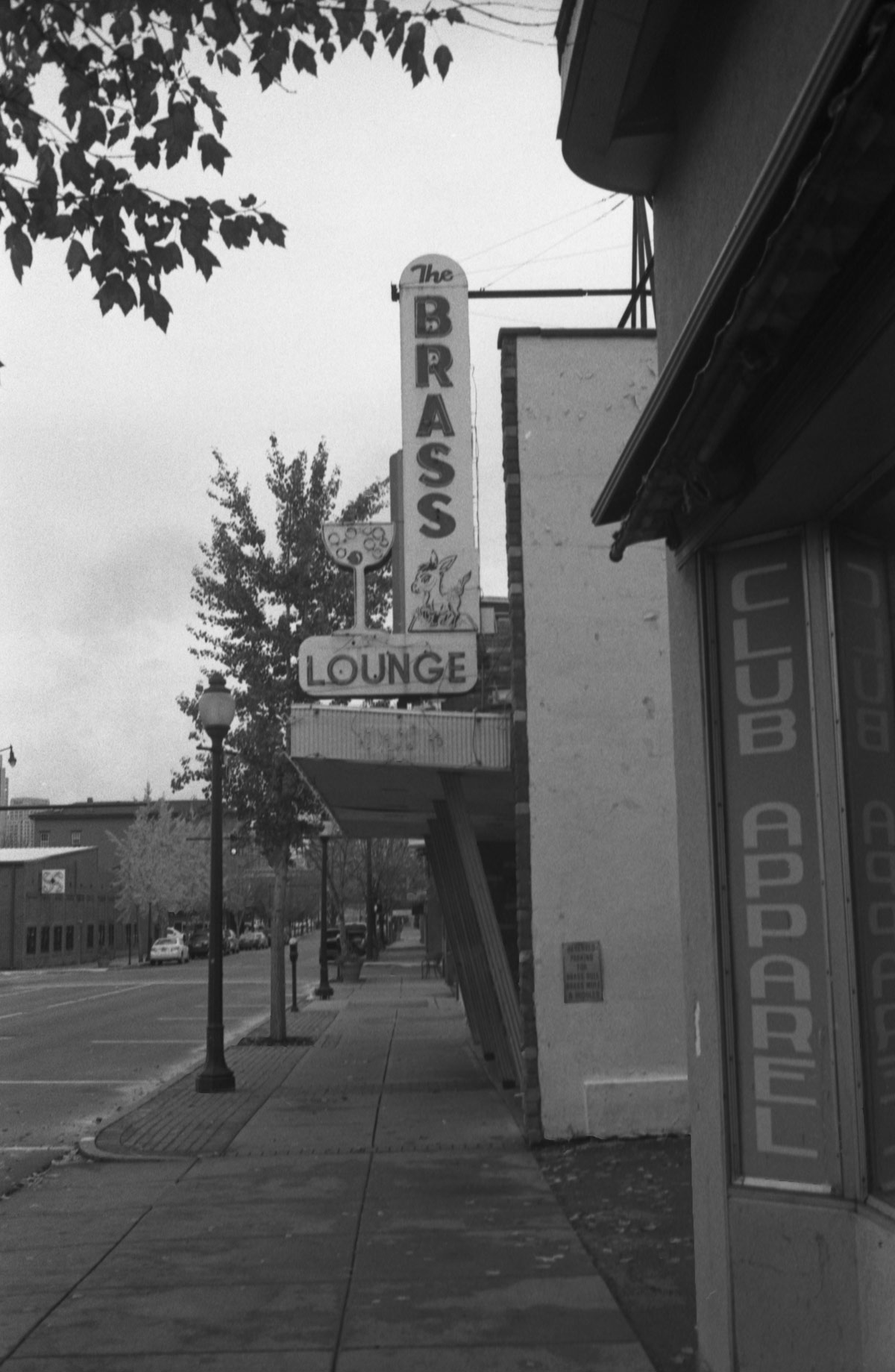 I shot this with my Canonet QL17 GIII on Kodak Plus-X, expired in 2004, developed in Rodinal 1:50 for 12 minutes.
Posted at 10:48 AM
Note: I'm tired of clearing the spam from my comments, so comments are no longer accepted.
This site is copyright © 2002-2023, Ralph Brandi.