Thursday, October 22, 2015
52@52 Week 12
This week's shot is from the Oktoberfest in Highlands, New Jersey. This attendee had the most spirit. Usually there are a lot of dirndls and lederhosen, but it was kind of chilly, so pretzel mouse ears won the day.
I try to go to this Oktoberfest every year. They have good German food, provided by Bahr's restaurant, which is mostly a seafood restaurant, but they also have a small German menu courtesy of their chef, who used to own the Hofbrauhaus in Atlantic Highlands before it was torn down and replaced by McMansions. They also have a good selection of German beer, although that's less unusual now in the area since the Asbury Festhalle und Biergarten opened a couple of years ago.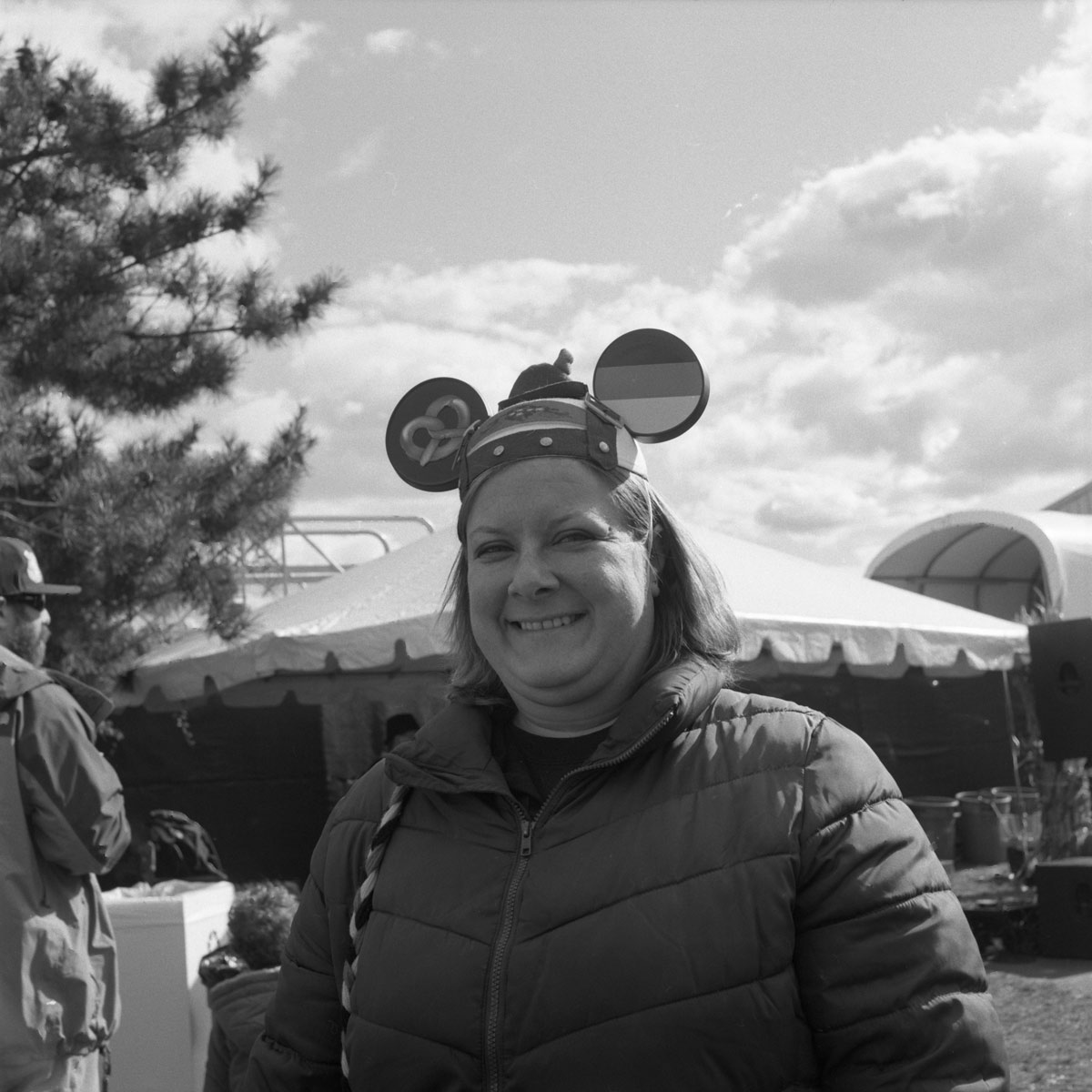 I shot this with the Rolleiflex (a good German camera for a good German Oktoberfest) on expired Plus-X 120. I think this was my last roll of Plus-X in 120. I'm going to miss it. I think it's really a lovely film.
Posted at 5:26 AM
Note: I'm tired of clearing the spam from my comments, so comments are no longer accepted.
This site is copyright © 2002-2023, Ralph Brandi.