Thursday, September 3, 2015
52@52 Week 5
I tried this week to do another shot with my first pack of New55 4×5 film. Actually, I tried two. I took my Calumet CC-401 monorail camera and Berlebach tripod to the boardwalk in Asbury Park yesterday morning. It's an unwieldy setup; I'm looking forward to receiving my Intrepid press camera (via Kickstarter) and my Wanderlust Travelwide (didn't get in on the Kickstarter for that one, but got in to the pre-order pretty early) so I can shoot large format without having to ensure that I can have my car somewhere near.
Anyway, I took the camera to the boardwalk, along with a couple of sheets of New55. I shot the film. So far, so good. Then I came home and tried to develop the shots. That's where everything went pear-shaped. I guess my previous attempt at shooting New55 had left the rollers on my 545i film holder kind of gunked up, so before processing the first piece of film, I dismantled the holder and cleaned the rollers. Again, so far, so good. Then I made my first mistake; I forgot to re-seat the rollers correctly. So when I processed the first film, the rollers didn't compress, and the pods of developer didn't break, so the film didn't develop. If I had realized this before I dismantled the film, I could have just reset the rollers and run the film through the processor correctly. But I didn't, and I opened up the film packet to find that nothing had happened, exposing the film in the process. Bleah.
Lesson one learned, large format Polaroid-style photography requires total mindfulness. Measure twice, cut once, that sort of thing.
I'm not sure why the second shot went bad, but for whatever reason, only one of the pods broke, and the resulting photo just didn't show anything as a result.
Fortunately, I had also brought a traditional 4&times5 film holder loaded with Arista EDU Ultra 400, and shot a backup shot of one of the shots I was attempting with the New55 film. This is the result of that backup shot. The particulars: Schneider-Kreuznach Symmar-S 210mm lens in a Copal shutter, f/45, 1/125 of a second, developed in Rodinal 1:50 for 11 minutes and fixed with Photographers' Formulary TF-4 alkaline fixer.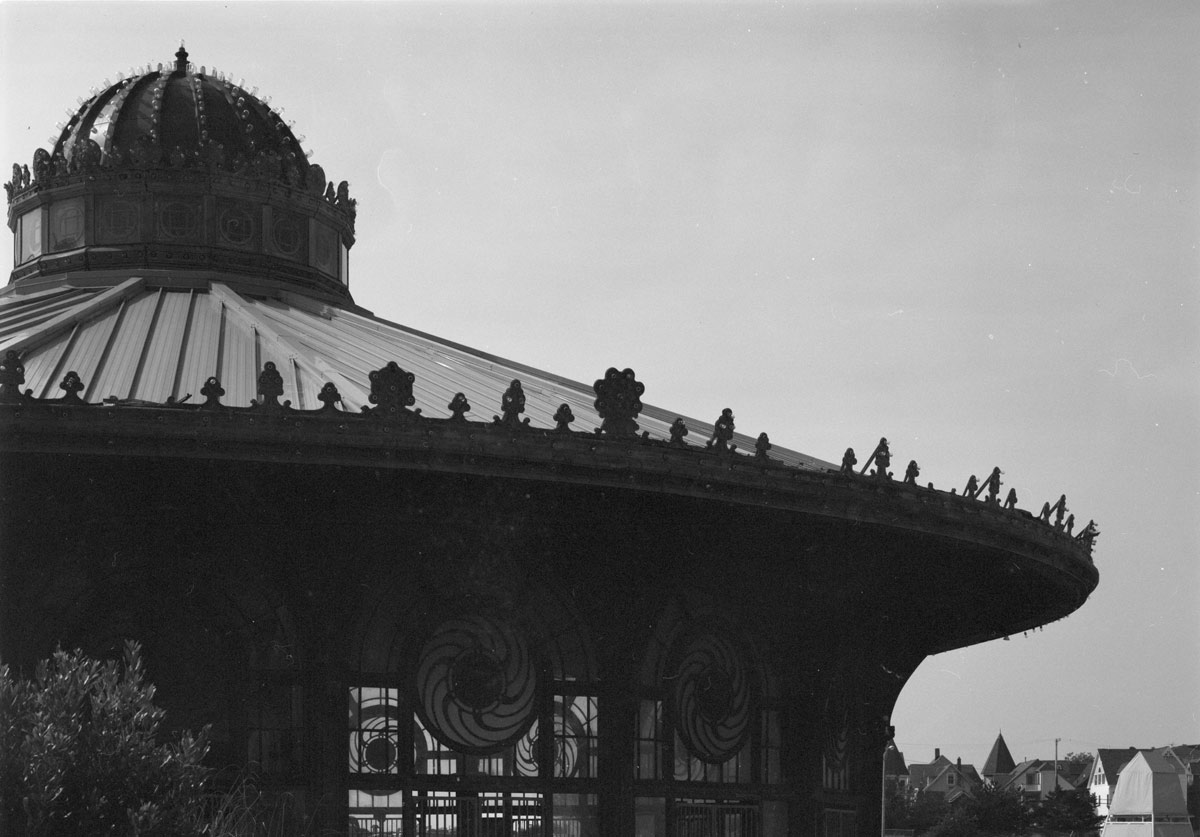 I think the exposure was a little off, but the shot came out reasonably well. Lost some stuff in the shadows.
Posted at 5:12 PM
Note: I'm tired of clearing the spam from my comments, so comments are no longer accepted.
This site is copyright © 2002-2023, Ralph Brandi.