Tuesday, December 18, 2018
Century Studio No. 5 shots
I don't know why I clicked on an old friend's link on my blogroll tonight, but I did, and I noticed that she's blogging! Don't see her much on Twitter these days, but yay blogging! So here's a blog post.
My photography is going deeper and deeper into the weeds. On a visit to see my mom over Thanksgiving, I bought a camera. It's roughly 116 years old. Near as I can figure, made in 1902, dated by the shutter for the lens, which I think is probably original. The lens and shutter are identical to one shown in the Rochester Optical Company catalog for 1902 on page 71.
So anyway, I bought it. It's a 5 × 7 camera, so a new format for me, one I'm not set up to develop film for yet. The shutter kinda works, although much slower than its marked times. No matter, I've been shooting with very slow material, specifically Ilford Harman Direct Positive Paper, ISO 2, and J. Lane 5 × 7 dry plates, also ISO 2, both of which I develop in trays under safelights. So I just use the T setting on the shutter and keep it open for a week or two. The dry plates are actually historically appropriate for the camera; that would largely be what whoever bought it in 1902 was using.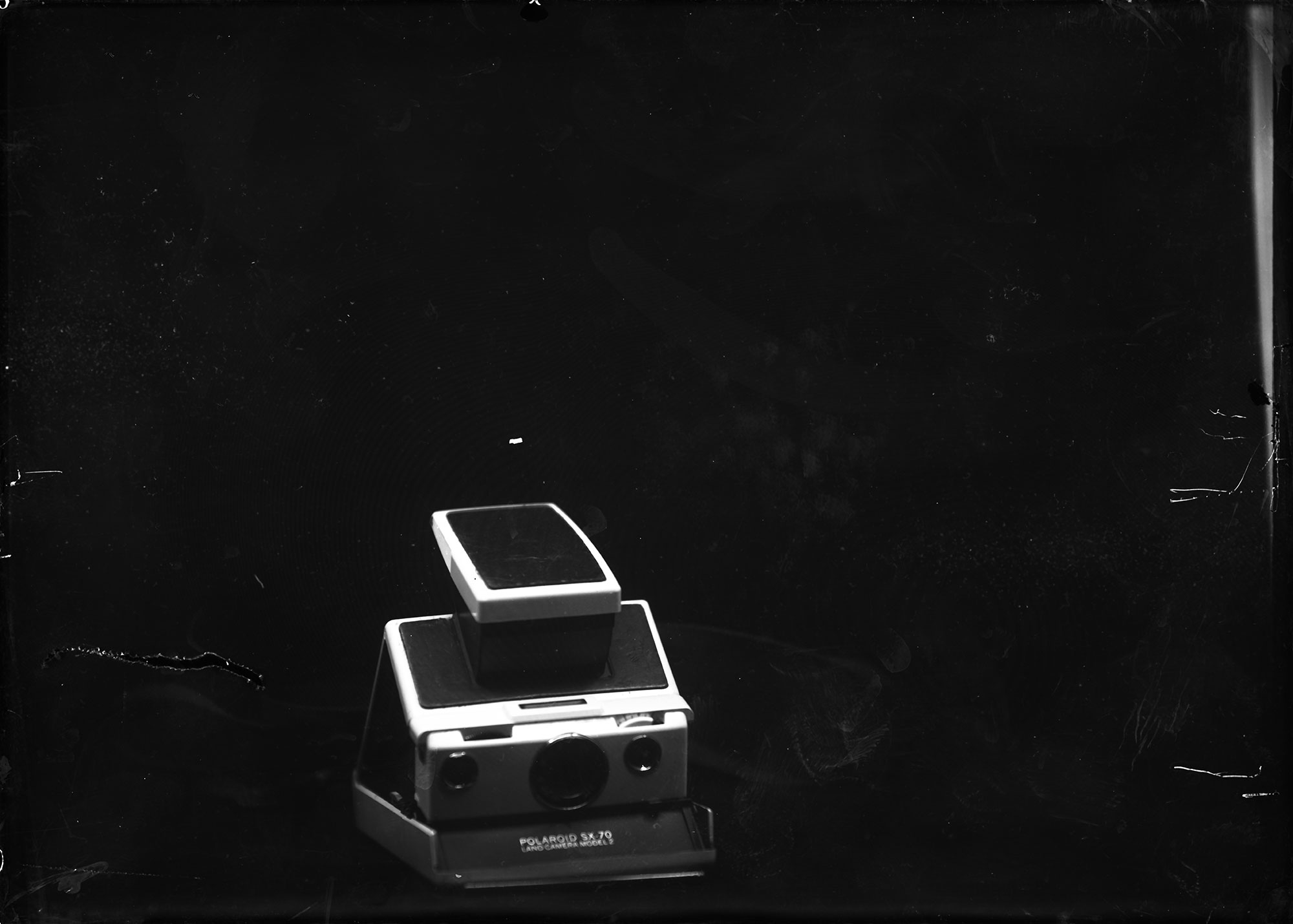 I found some more 5 × 7 film holders this weekend, and I have a daylight tank winging its way to me from China, so hopefully I'll be putting some actual film through the camera soon. Although I have to say, I love the dry plates and the way they look.
Oh, and thanks, E, for the inspiration to actually compose a blog post.
Posted at 3:54 AM
Note: I'm tired of clearing the spam from my comments, so comments are no longer accepted.
This site is copyright © 2002-2023, Ralph Brandi.