Thursday, June 30, 2016
52@52 Week 48
Another possibility opened up by being able to do tray development is shooting on Film Washi's 4×5 fllm W, which uses Japanese rice paper as its base rather than something more traditional like cellulose.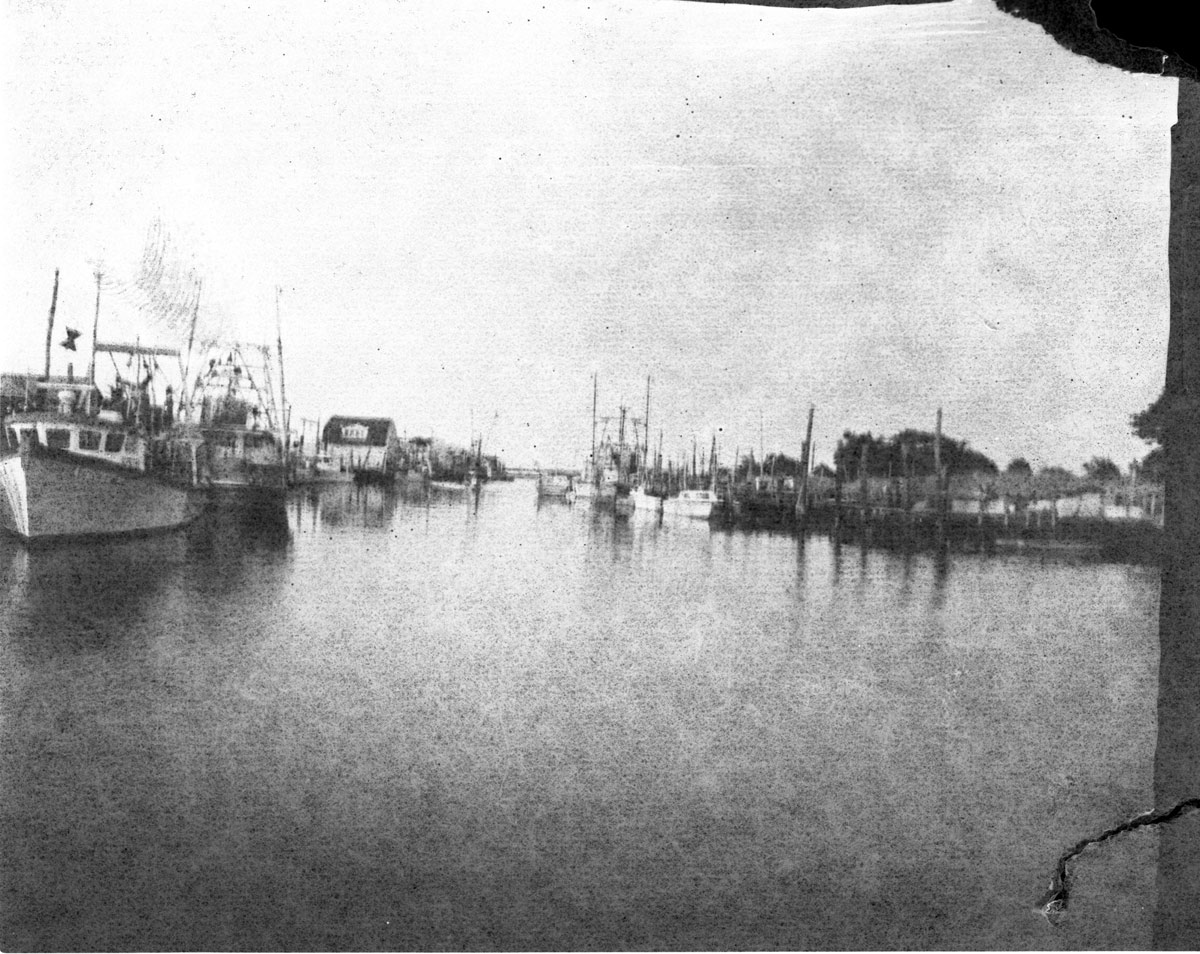 I shot at Belford Harbor again, since it's a mile and a half from home and I didn't have much time to shoot this week. The film is not easy to handle; it's very thin, and gets slippery in the tray. And it's fragile when drying, as you can see by the rip in the lower right corner. But it really lends an interesting texture to the photograph. This looks like it could have been shot 120 years ago. I think I can make some use of this.
Posted at 11:18 AM
Note: I'm tired of clearing the spam from my comments, so comments are no longer accepted.
This site is copyright © 2002-2023, Ralph Brandi.