Thursday, March 10, 2016
52@52 Week 32
I took the Travelwide out to the beach last weekend. I shot four frames, two at Fantasy Island on LBI, and two on the boardwalk in Seaside Heights. This shot was one of the latter.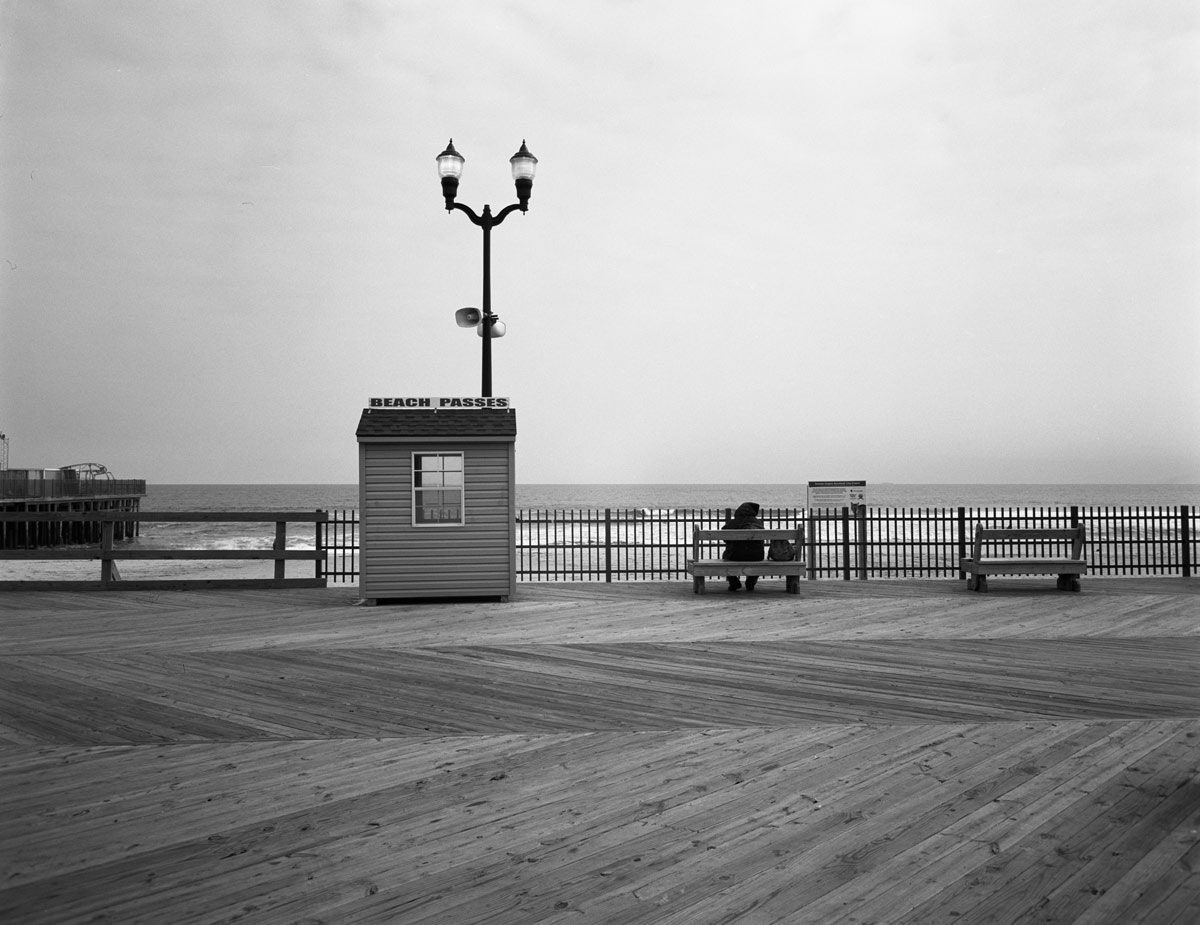 This was again shot using the Linhof-selected Angulon 90mm f/6.8 lens from around 1972. I shot this on Tri-X TXP 320 at f/22, 1/100 of a second, and developed in my standby, Rodinal 1:50 for 14 minutes.
It was cold on the boardwalk on Sunday, but there were actually a few booths open and a fair number of people wandering around. They're having their St. Patrick's Day parade next Saturday, so I think some of the booth owners were open just to make sure everything was good for that. I enjoy this time of year at the shore. You have to be a bit insane to go to the boardwalk when the temperature is in the 20s and 30s, but there were quite a few insane people there. Like us.
I hope the photo communicates some of that.
Posted at 3:40 AM
Note: I'm tired of clearing the spam from my comments, so comments are no longer accepted.
This site is copyright © 2002-2023, Ralph Brandi.