Thursday, December 17, 2015
52@52 Week 20
This is my friend and co-worker Shannon. I took my SX-70 to the company holiday party last night at City Winery in Soho. Polaroid cameras get so much attention. People who ask about them tend to get their pictures taken.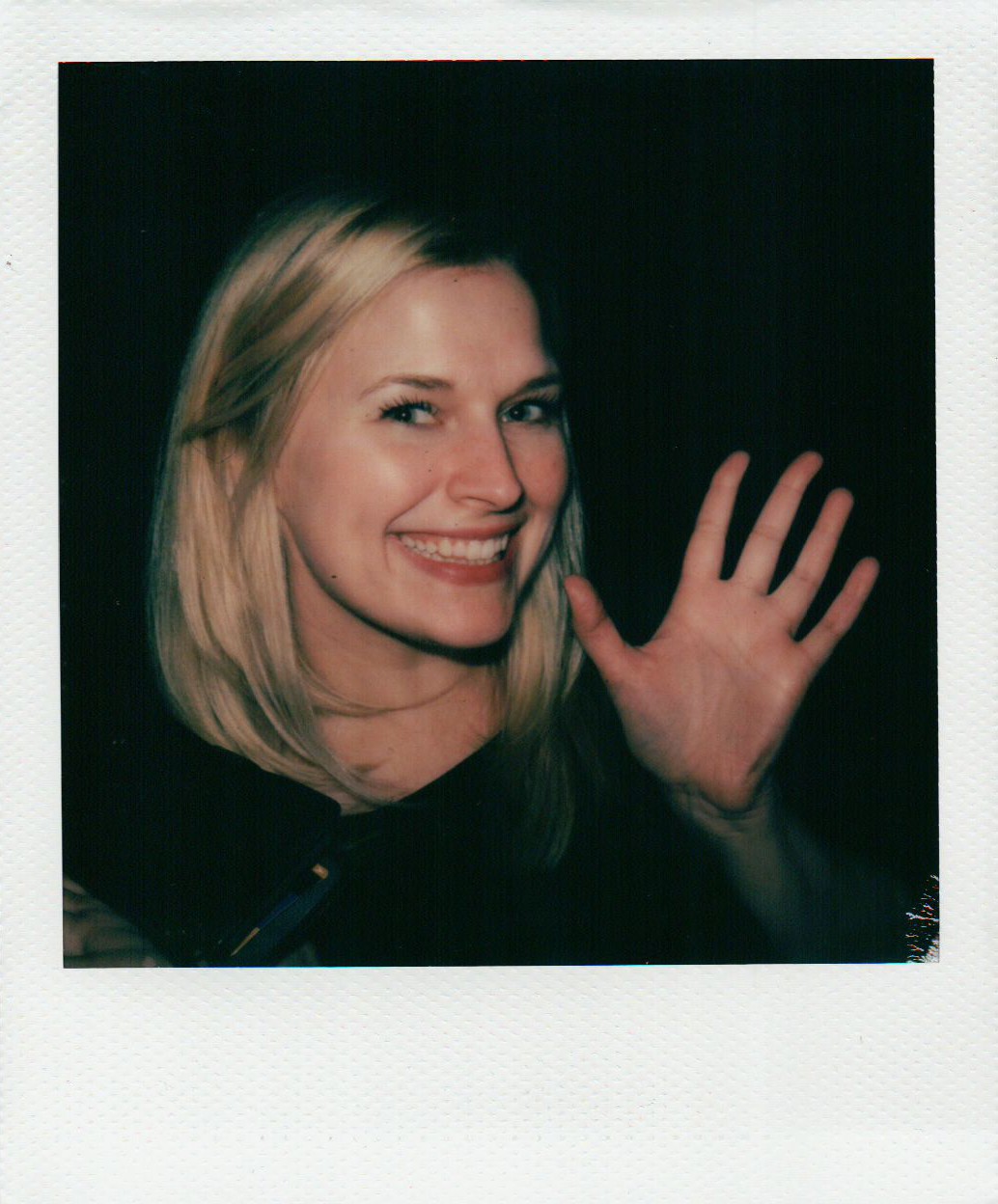 Few of the photos I've been shooting have been of people. I am kind of shy, kind of introverted, and don't find it easy to approach people to ask to take their pictures. Using old film cameras is actually a useful tool for working around that. People see the cameras and are drawn to them. So they start the conversations, and I don't have to. Polaroids are particularly good for this, but I've also found people approaching me when I use my 4×5 monorail, my Kiev 88cm Hasselblad knockoff, and our Rolleiflex.
I used a Mint Flash Bar to capture photos in the dark bar. This one came out the best; some of the other shots were a little too far away from the flash and came out dark, like the photos of the band (they were okay, just not as colorful and lively as this shot). I used some test film I got from The Impossible Project a few months ago made for 600 cameras and put a neutral density filter over it. This was at a stage where the film took about 40 minutes to develop. I'm pretty sure the film they're selling today, which incorporates some of the changes in this test film, develops a lot faster, something like five minutes.
Posted at 11:26 AM
Note: I'm tired of clearing the spam from my comments, so comments are no longer accepted.
This site is copyright © 2002-2023, Ralph Brandi.