Thursday, August 6, 2015
52 @ 52 Image 1
I turned 52 last week.
For some reason, that number resonated with me. I thought it would be an opportunity to start a new photo project. I've been increasingly frustrated with my photography lately; it's all been single shots, no projects, no stories. So here's a project. I'm going to shoot one roll of film a week — 35mm, 120, Polaroid, whatever — and develop it. I'll post my shots here. I'm going to try to adhere to the theme of age and aging, although we'll see how well that works out.
Also, I may move this somewhere else. Debating whether to post the project on Flickr, or set up a Tumblr site, or build something to self-host. For now, it's here.
For week 1, here's a shot from last Saturday, when my father-in-law Lou turned 83.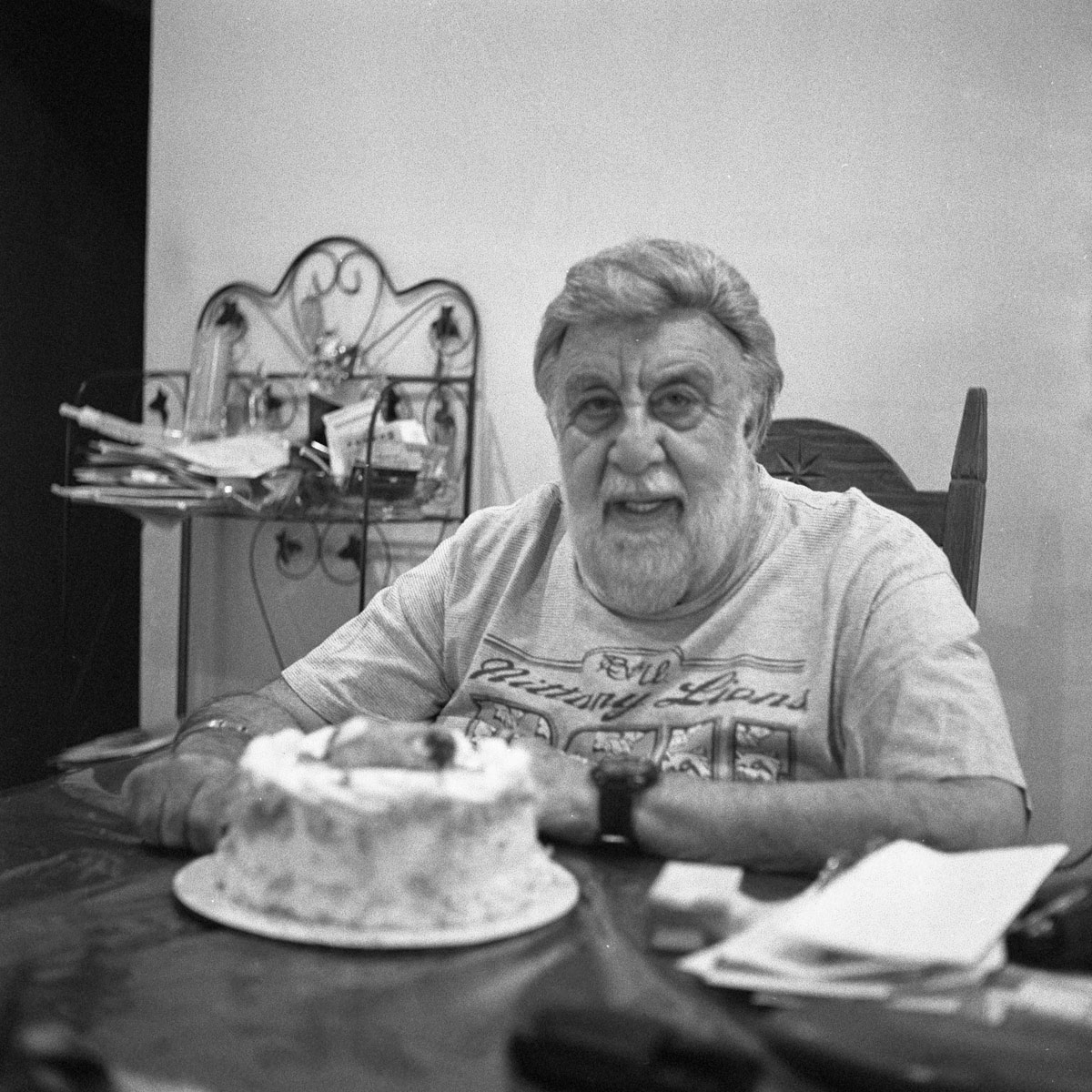 Posted at 11:19 AM
Note: I'm tired of clearing the spam from my comments, so comments are no longer accepted.
This site is copyright © 2002-2023, Ralph Brandi.