Sunday, September 30, 2007
Web Design subdivision
The place where I grew up in Michigan had street names like Newport, Viceroy, and Pall Mall. We called it the cigarette subdivision.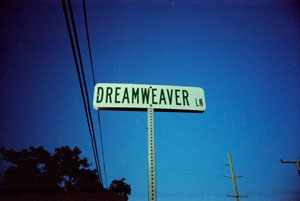 This street in Lewes, Delaware, was right around the corner from BBEdit Boulevard and HomeSite Street. Okay, maybe not....
Tags: street sign dreamweaver bad joke
Posted at 4:12 PM
Note: I'm tired of clearing the spam from my comments, so comments are no longer accepted.
This site is copyright © 2002-2023, Ralph Brandi.