Tuesday, July 13, 2004
Eight things
I've been holding off on posting this, because I wasn't sure I was going to go through with it, but I think I have enough shots now that I'm sure I'm not turning back. Last November, I participated in the 26 Things photographic scavenger hunt and had a wonderful time. There's a new one going on, and I'm doing it again. The words are more difficult this time, but I've managed to find eight of them so far. The month's almost half over, so I'll have to pick up the pace a little....
I really like this shot of the water at the banks of the Navesink River. It almost looks posterized (like I removed colors), but I didn't; this is how it came out of the camera in the early morning light.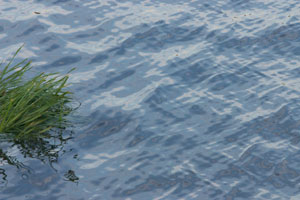 Posted at 8:06 AM
Note: I'm tired of clearing the spam from my comments, so comments are no longer accepted.
This site is copyright © 2002-2023, Ralph Brandi.